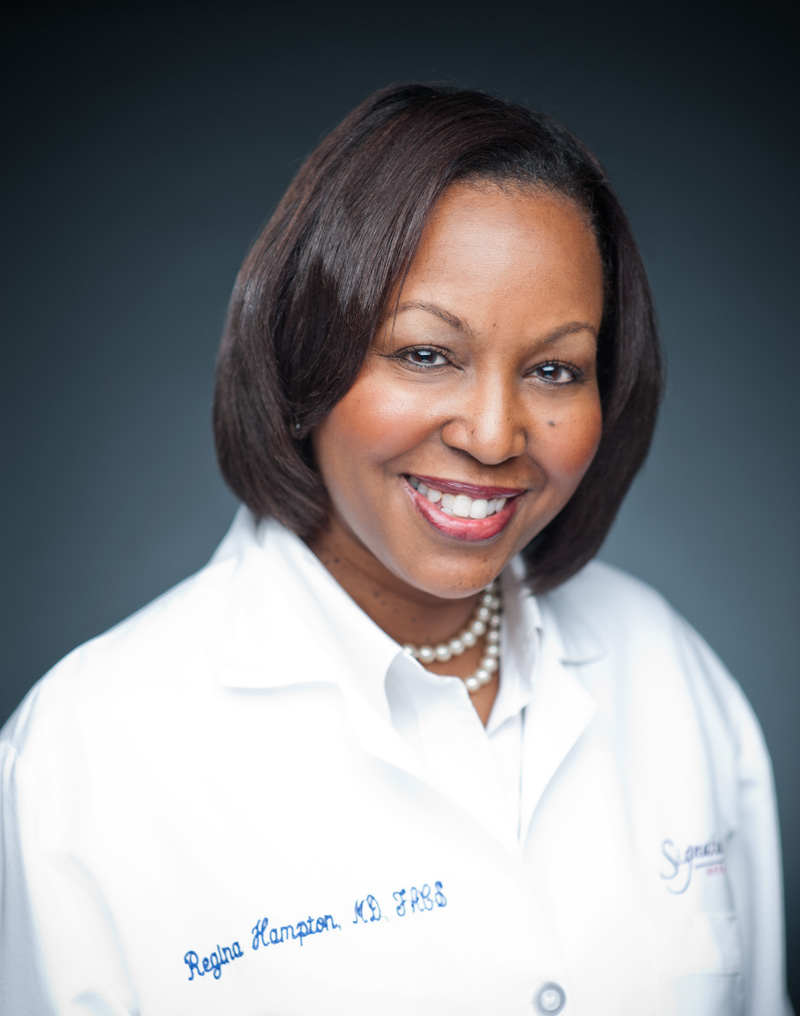 Regina Hampton, MD, FACS
Co-Founder, Chief Medical Officer
Dr. Hampton is the only dedicated female breast surgeon in Prince George's County, Maryland. Her practice, Signature Breast Care, provides state of the art breast services to men and women. Dr. Hampton is a locally recognized expert on the management of breast disease. Dr. Hampton is the Medical Director of the Breast Care Center at Doctors Community Hospital, the first in Prince Georges County. Dr. Hampton obtained her medical degree from the Medical College of Pennsylvania in Philadelphia and completed her surgical residency at Howard University Hospital in Washington, DC. She completed a two-year oncology research fellowship at the Georgetown Lombardi Comprehensive Cancer Center that culminated research publications in the Journal of Clinical Oncology and Oncogene. Dr. Hampton is board certified in general surgery.
Doctors Community Hospital is the primary institution where Dr. Hampton holds privileges and leadership positions. She was the Vice-Chairman for the Department of Surgery and is an At-Large Member of the Medical Executive Committee. She co-founded and chairs the Breast Cancer Committee. She served as President of the Prince Georges County Medical Society and the Chair of the Ethics Committee of Med Chi, the Maryland State Medical Society.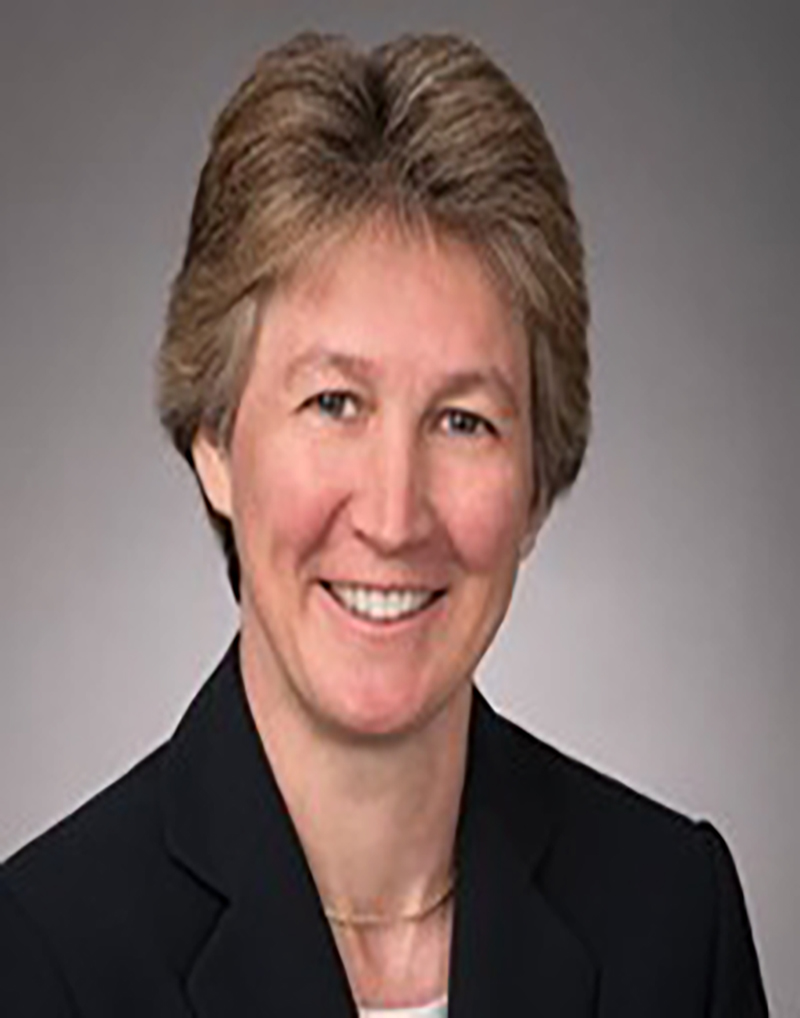 Beth Beck, MA, CHES
Co-Founder
Beth Beck is a co-founder and immediate past-president and chief executive officer of Breast Care for Washington. Prior to her tenure with BCW, Ms. Beck amassed a 25-year career working in the non-profit and public health sectors. As the former executive director of Capital Breast Care Center in Washington, DC, she was one of the leading breast health advocates in the District of Columbia. Before joining Capital Breast Care Center, Ms. Beck was the Regional Mission Delivery Director for the American Cancer Society National Capital Region where she provided oversight for cancer control and survivorship programs.
In addition to her work in the cancer control field, Ms. Beck spent more than ten years working in the HIV/AIDS field where she managed and directed projects on both the community and national levels – most notably focusing on HIV risk reduction for young adults and underserved women. Ms. Beck received her undergraduate degree from the University of Maryland and her Master's Degree in Community Health Education and Promotion from Trinity University in the District of Columbia. She holds an advanced certification in community health education.