Breast Care for Washington actively collaborates with many community partners to raise awareness, educate and reduce the mortality rate from breast cancer in the Washington DC area.  We value our working relationships with other healthcare providers, private foundations and other funders, fellow nonprofits, members of the faith community, managed care organizations, schools, civic groups, and local government. Some of our valued partners include:
Alpha Kappa Alpha Sorority
Amerigroup and Amerigroup Maryland
AmeriHealth Caritas
Bald Eagle and Barry Farms Recreation Centers
Bella Warrior
Bernice Elizabeth Fontenau Senior Wellness Center
The Brem Foundation
CareMore Health
Celadon Spa & Salon
Comfort One Shoes
Community of Hope
District of Columbia Department of Corrections & Department of Homeland Security
The Links
The Mayor's Office on Women's Policies and Initiatives
Metropolitan Police Department "Beat the Streets" Program
Nueva Vida
Paramount Baptist Church
The Power of Pink:  Working Out to Prevent Breast Cancer
Runway for a Cure DC
Trusted Health Plan
Unity HealthCare
Ward 8 Health Council
Whitman Walker Health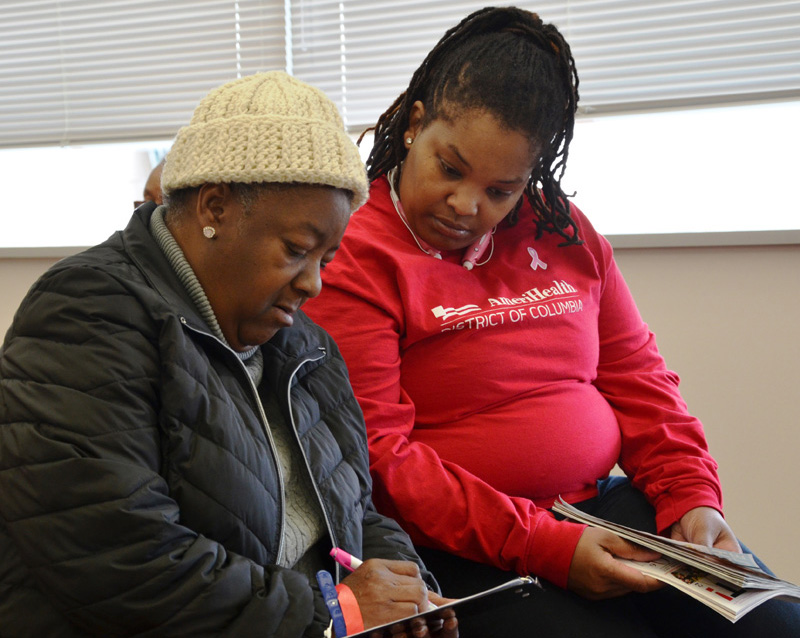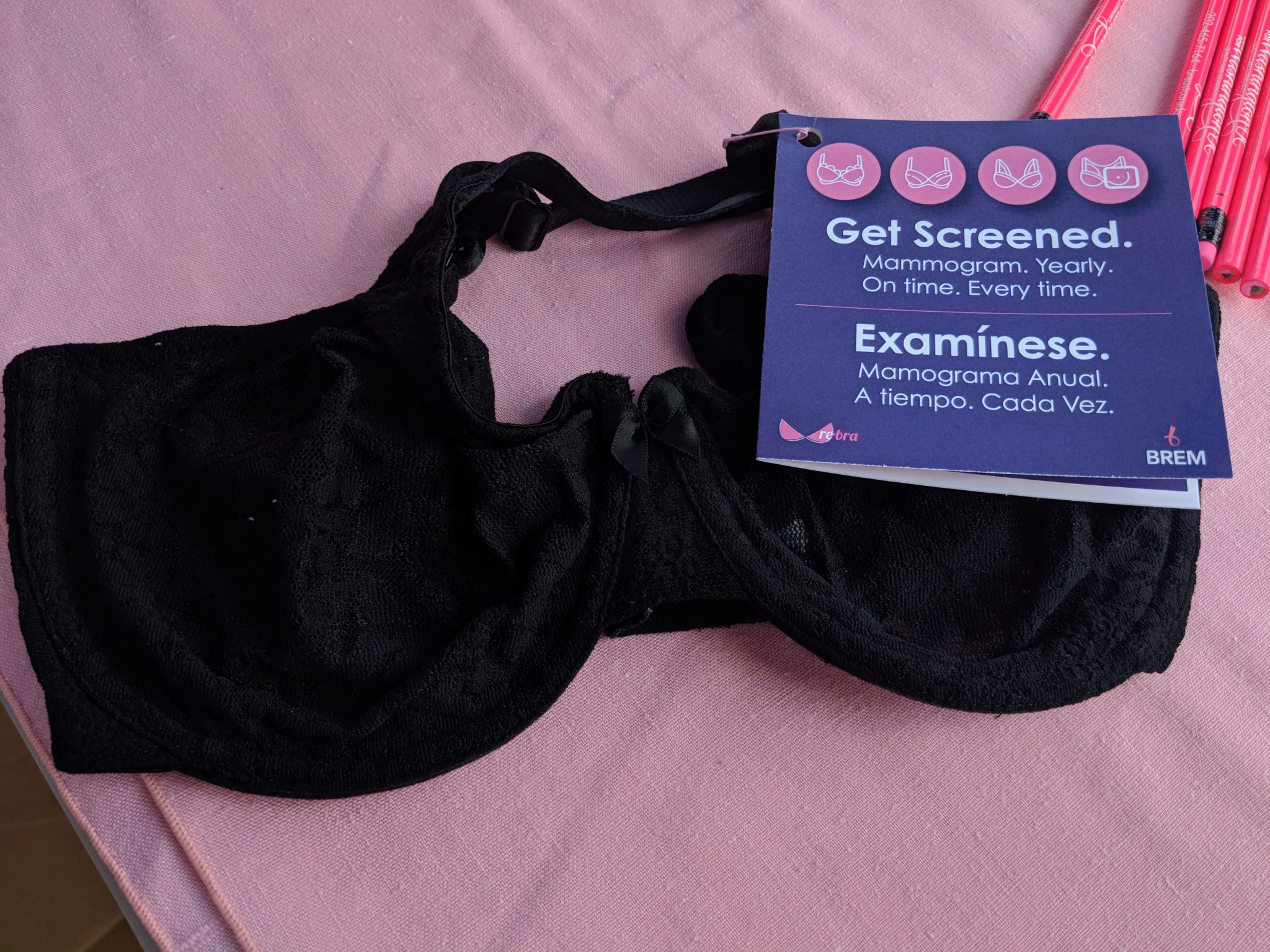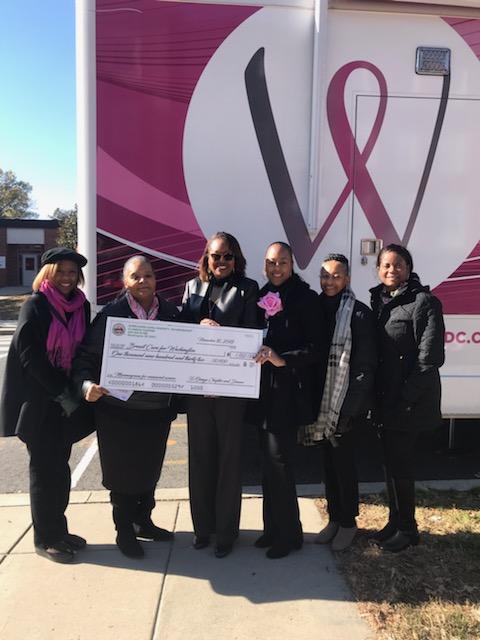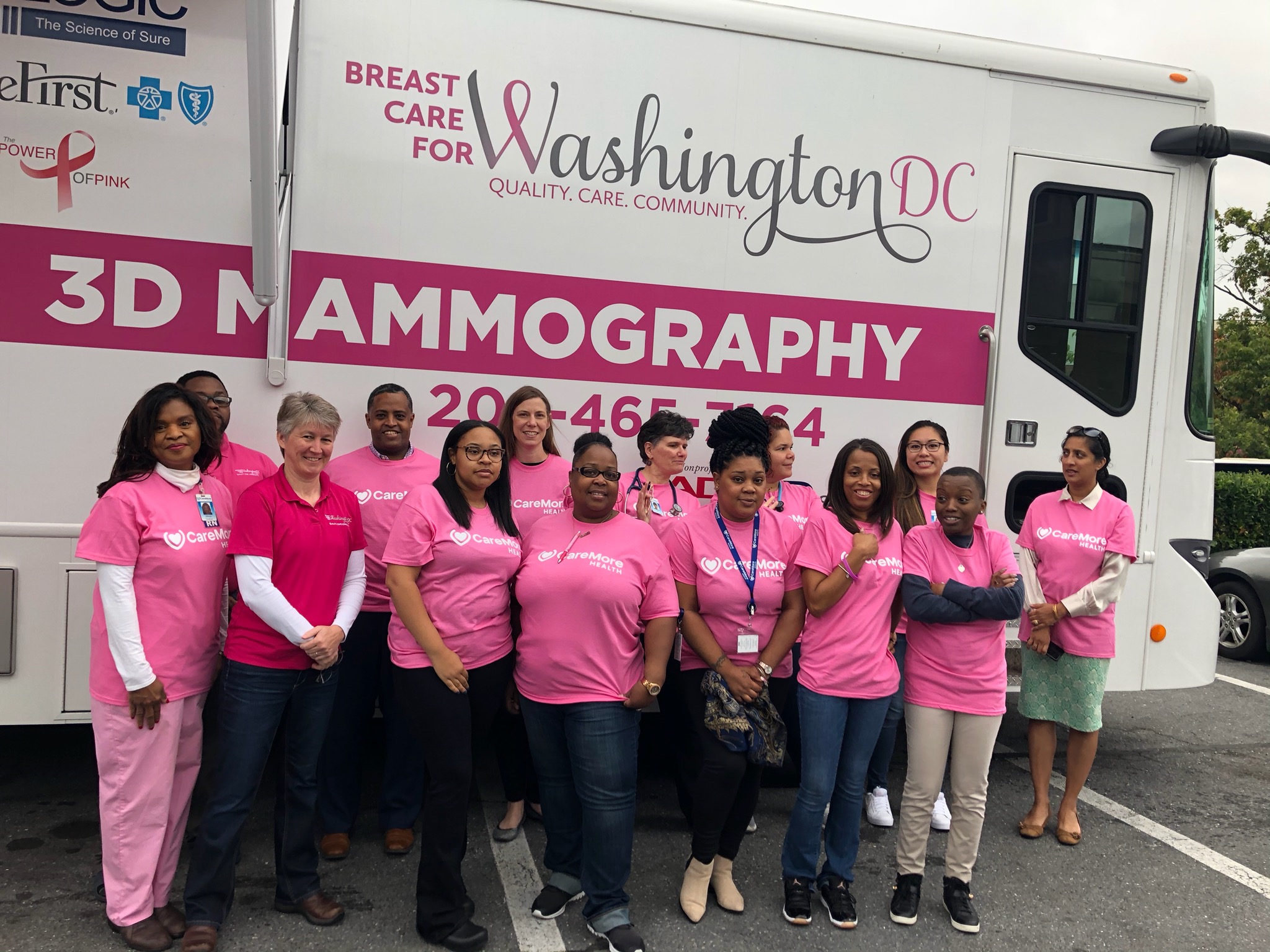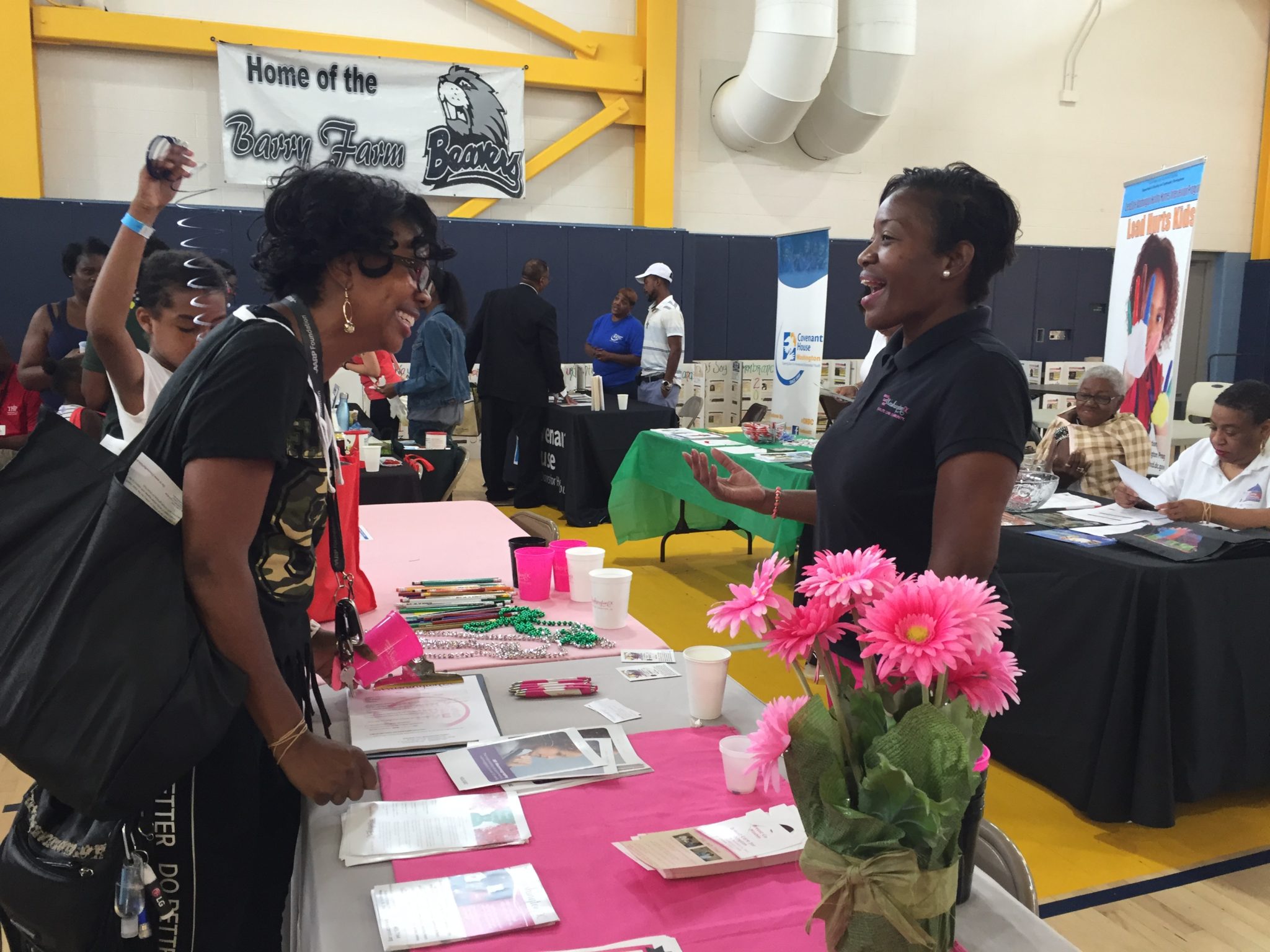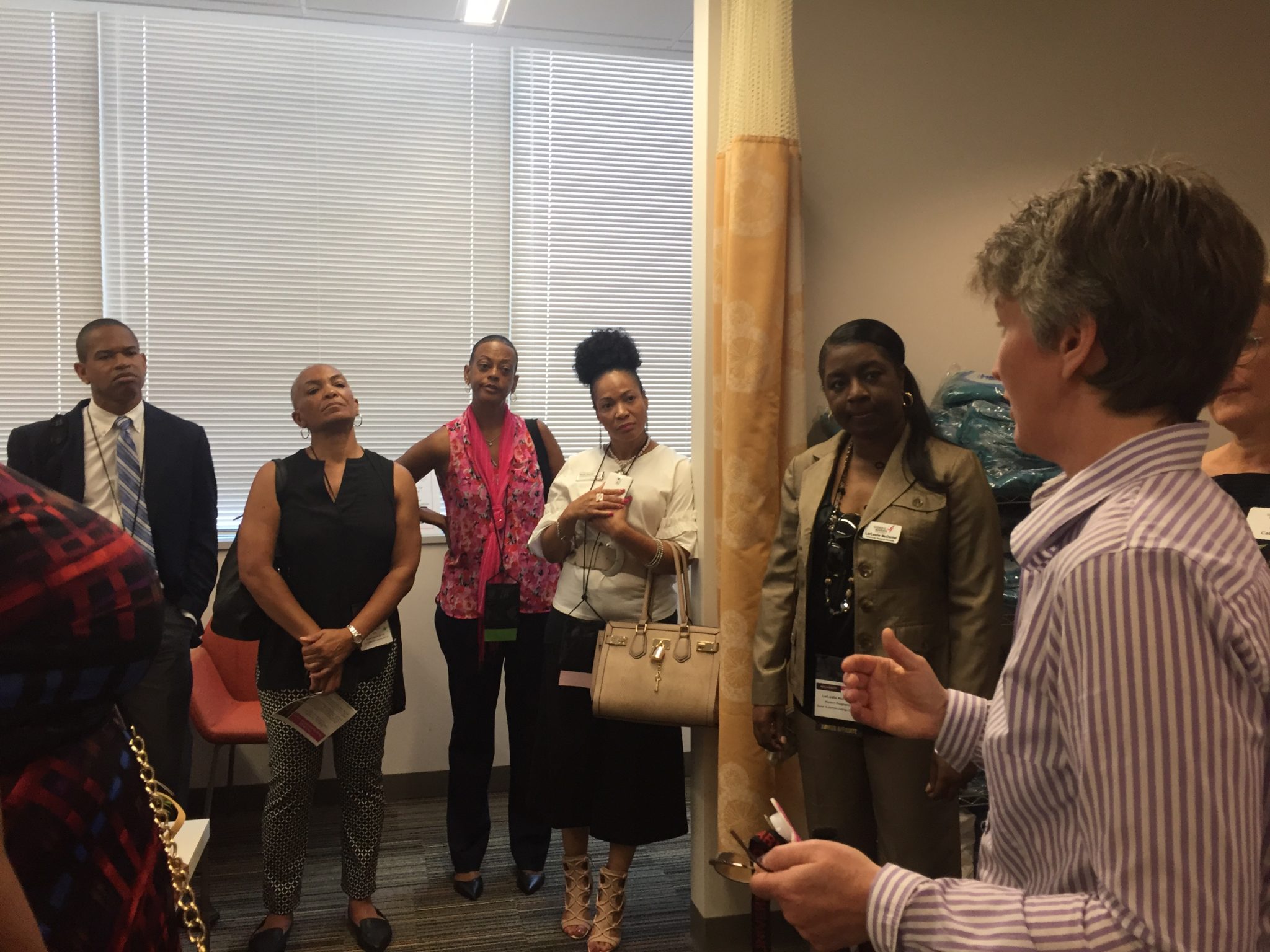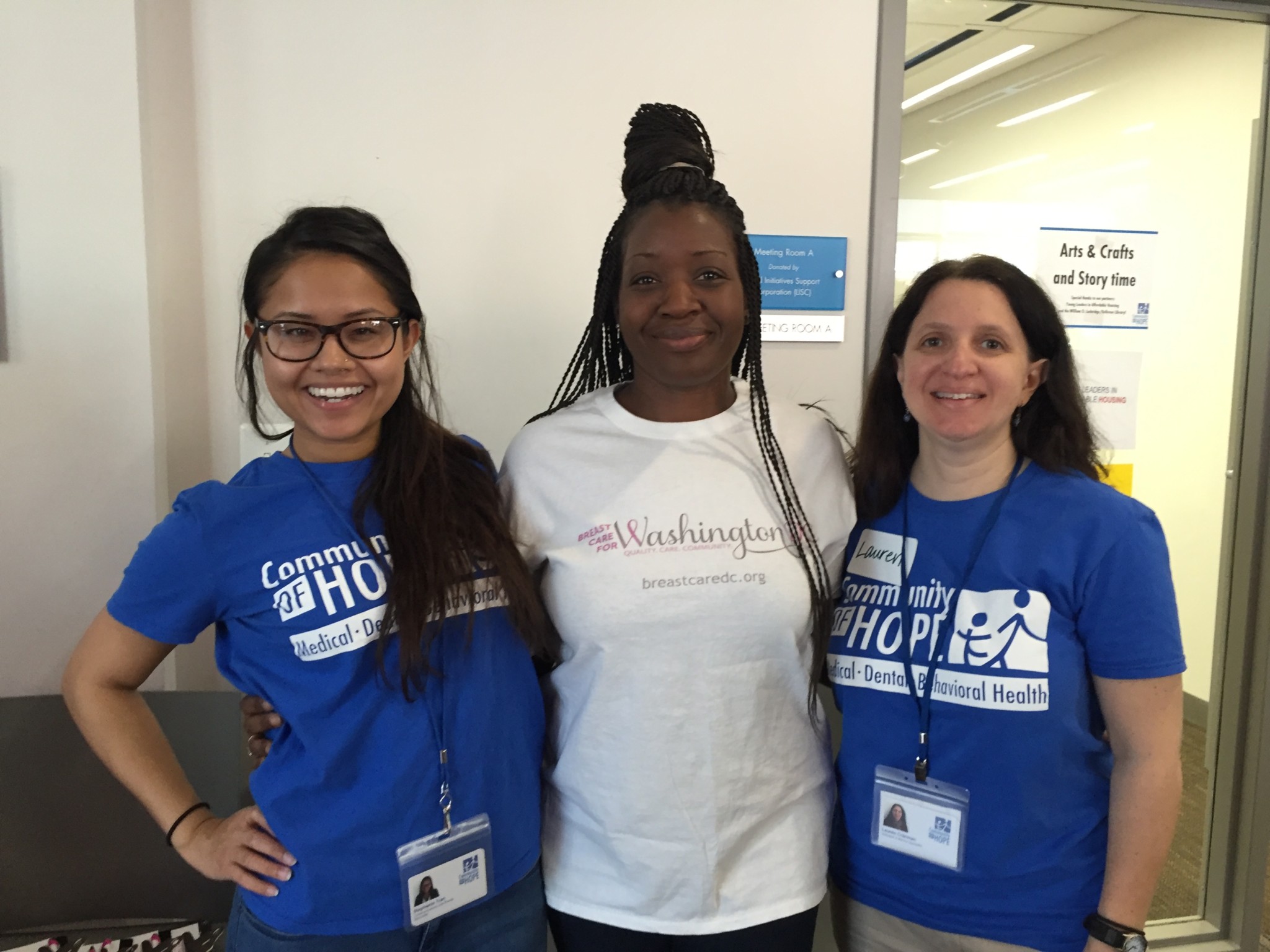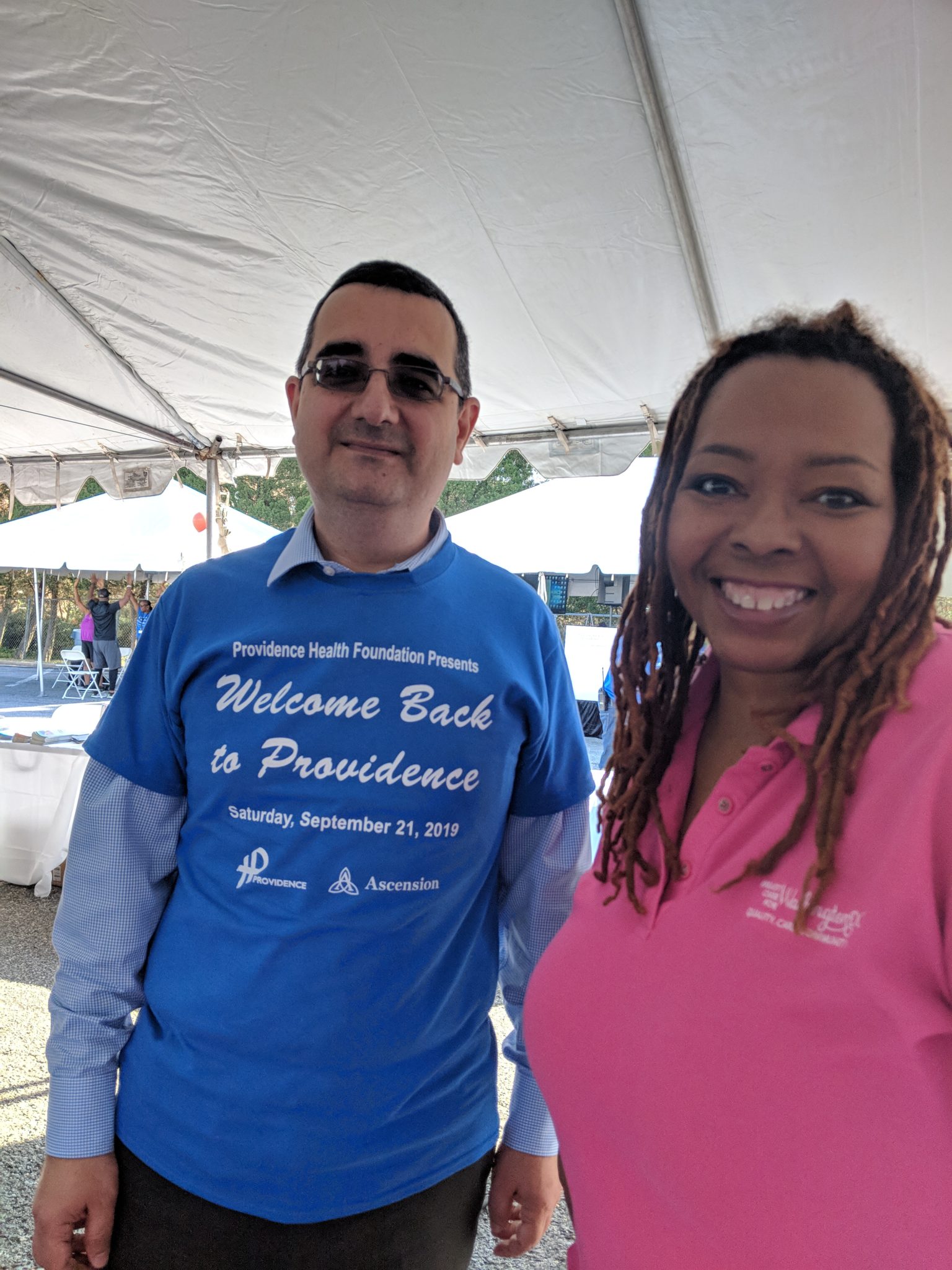 Partner Spotlight – Celadon Spa & Salon
We can't thank the owners of Celadon Spa & Salon, Judith and Kerry Koritsas, enough for believing in us from the very start.  After hearing about Breast Care for Washington, they reached out to us before we even started patient services and have been there every step of the way since.  They generously support us each fall with a donation raised at their beautiful Spa and Salon on F Street NW in Washington DC.  Celadon is a full-service hair salon and day spa providing an escape from the busy downtown business district with top quality salon and spa services for men and women.
But for Judith and Kerry support means more than just dollars.  With both having families touched by breast cancer, they have always been willing to do more.  Each year Judith provides glamorous gift bags and beauty samples for the attendees of our Ladies Night In event.  And Kerry led the crusade for the District's first ever breast cancer awareness license plate released in June.  Breast Care for Washington's new mobile mammography vehicle proudly shows off the #1 plate.
Thank you Judith, Kerry and everyone at Celadon Spa & Salon for your unwavering support since 2014.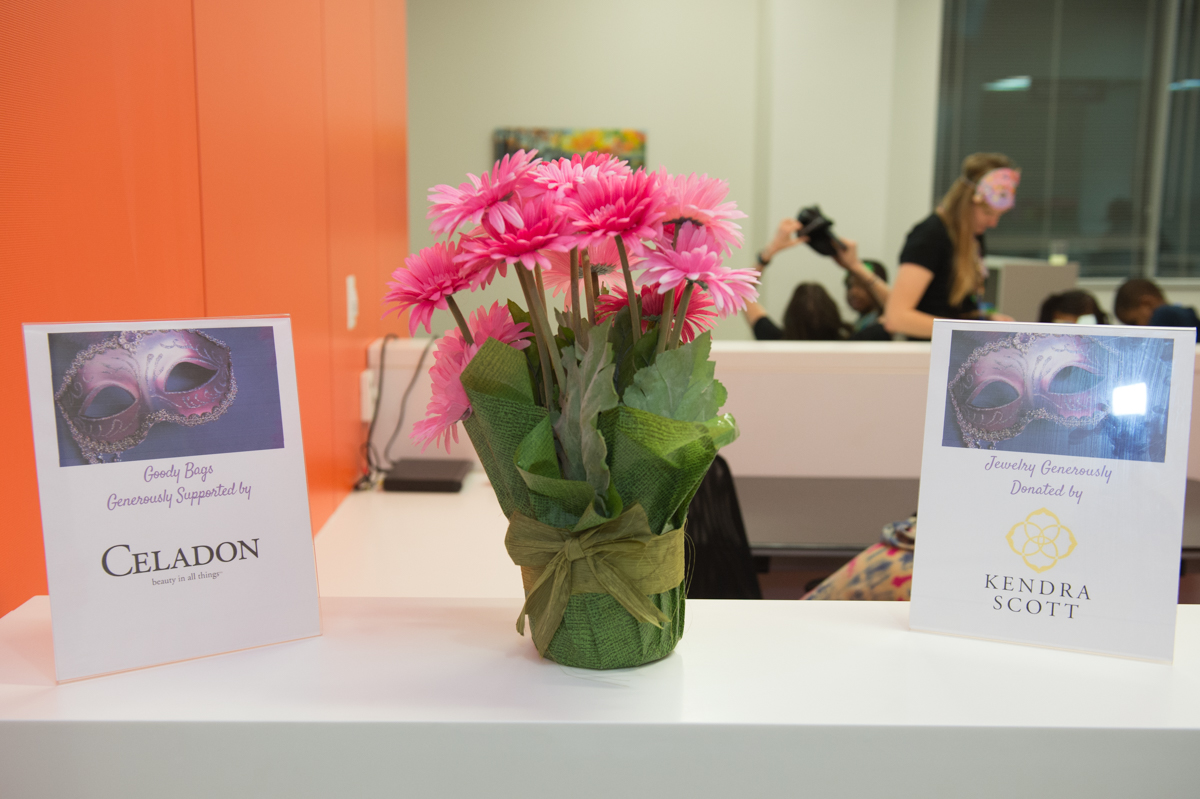 Please do not submit inquiries of a sensitive nature, including personal medical questions or financial information.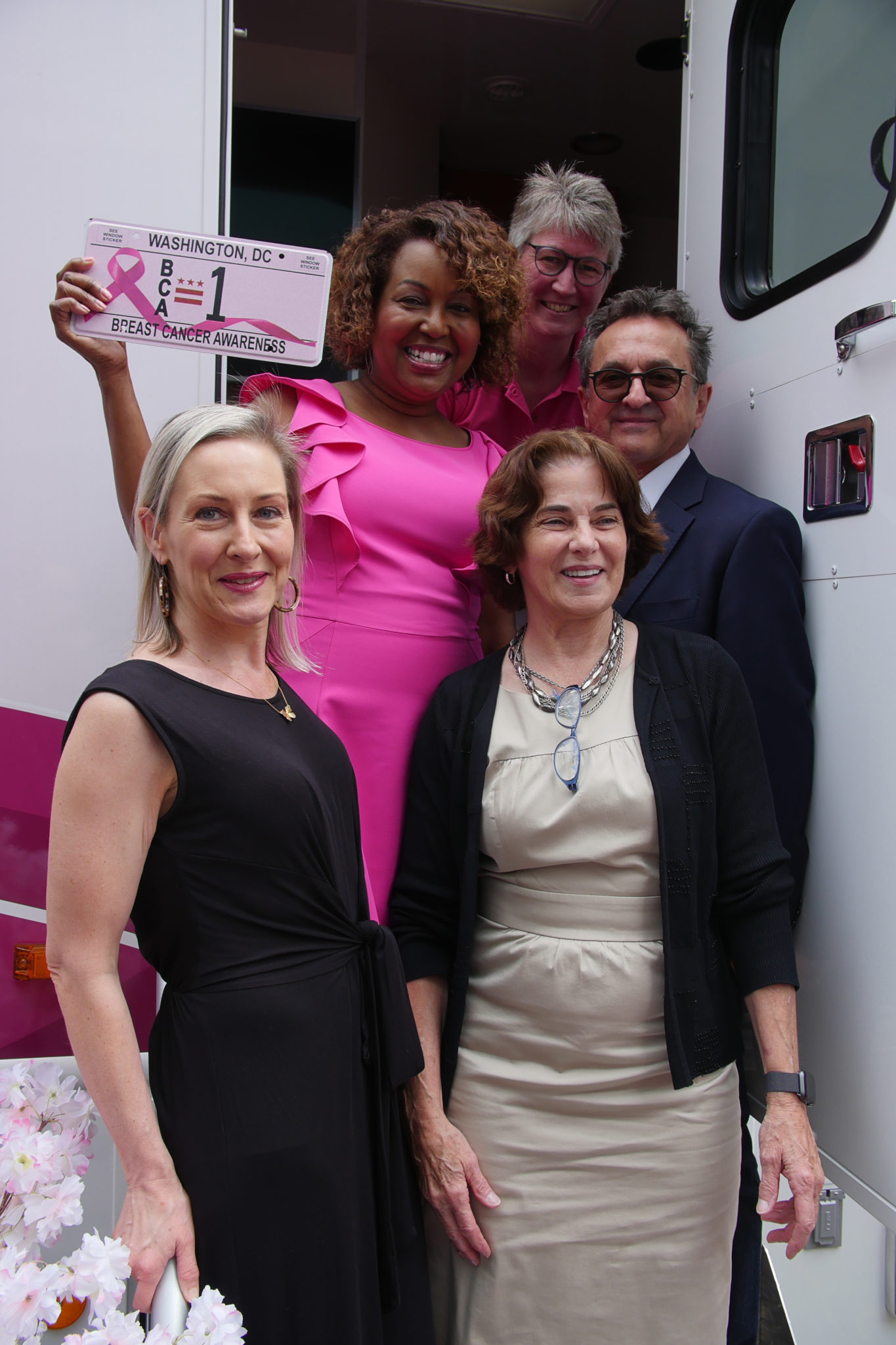 Runway for a Cure DC:  Living Out Loud in Style
Breast Care for Washington is excited to be the beneficiary of the 3rd Annual Runway for a Cure DC:  Living Out Loud In Style, which took place on Sunday August 17th.  Runway for a Cure DC, a non-profit organization, sponsored its 3rd Annual Fashion Show,"Runway for a Cure DC" hosted by EZ Street of WHUR-FM. Its mission is to promote early detection of cancer, help with the cost of mammograms, and give donations to help with the financial obligations of cancer survivors.
Runway for a Cure DC celebrates the lives of Breast Cancer Survivors, encourages family and friends of those affected by Breast Cancer, and gives back to individuals or organizations who support Breast Cancer Research, Awareness, and Survivors. The show  featured presentations from the hottest Fashion Designers in the Washington DC area with designs worn by some of the most fierce models from Washington, including fabulous breast cancer survivors.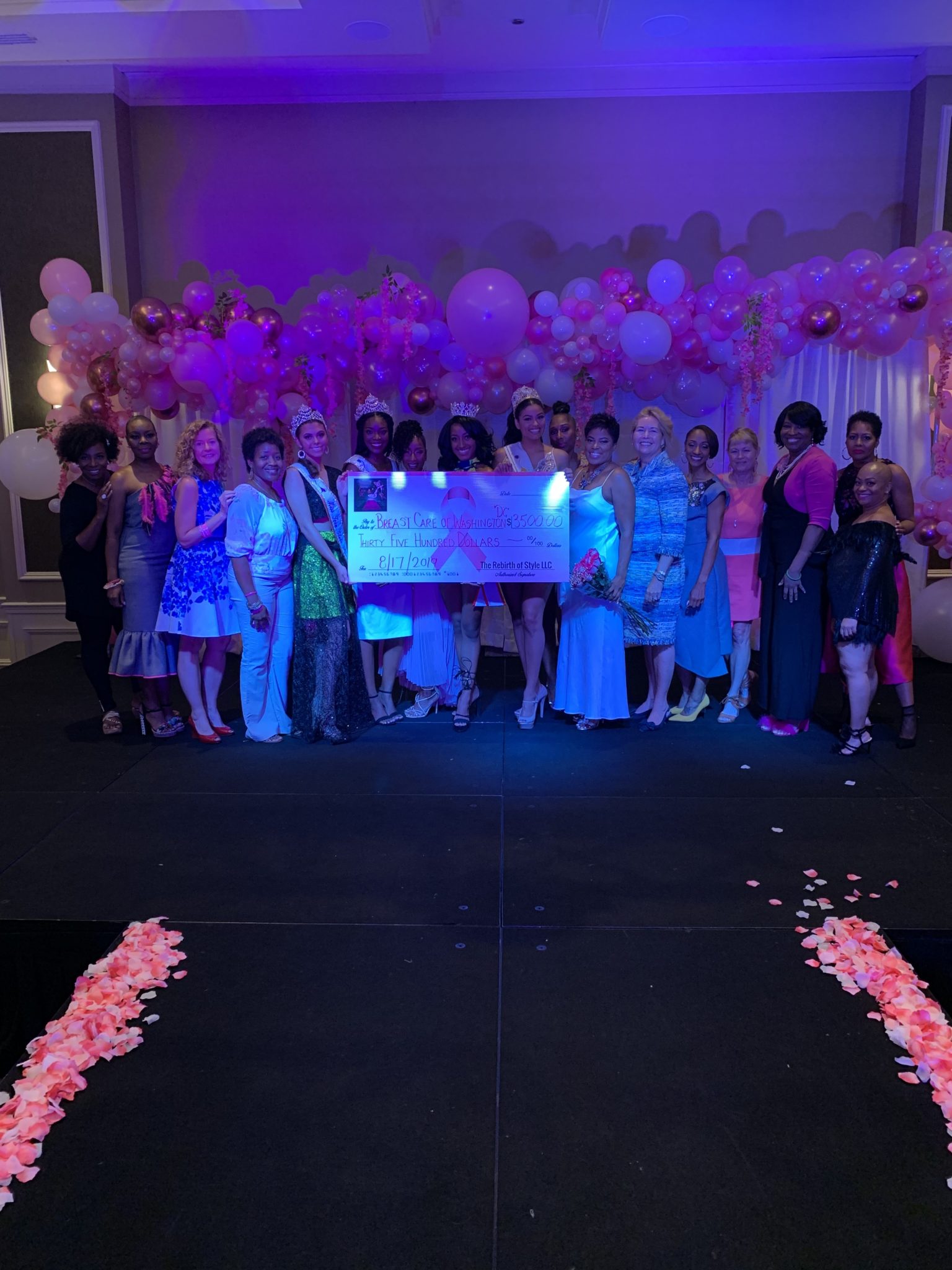 Breast Care for Washington gratefully appreciates our selection as one of the Power of Pink's beneficiaries in 2017 and 2018.
Founded in October 2012 by Karen Beam Leder, the Power of Pink Fund honors her sister, Jill Beam Kougl, who is a two time breast cancer survivor. Jill's courage, determination and positive attitude through her various treatments and reconstructions are the inspiration for this fund which was created to help those who cannot afford breast health screenings and treatment in the Washington, DC area.  Jill was first diagnosed at the young age of 38 and then again at 51. She used exercise as a way to cope with her cancer, battling it with grace, dignity and determination.  The Power of Pink raises its funds through two exciting work out events that take place in Bethesda and Northern Virginia in October.
Over the past seven years the Power of Pink has raised over $750,000 to help educate, detect and treat breast cancer. 100 percent of all funds raised are donated to organizations that provide breast health and education to women in the Washington DC area.  In 2017 the Mammography Suite at Breast Care for Washington was dedicated to all the breast cancer survivors on the Power of Pink's Committee. For more information visit: www.power-of-pink.org.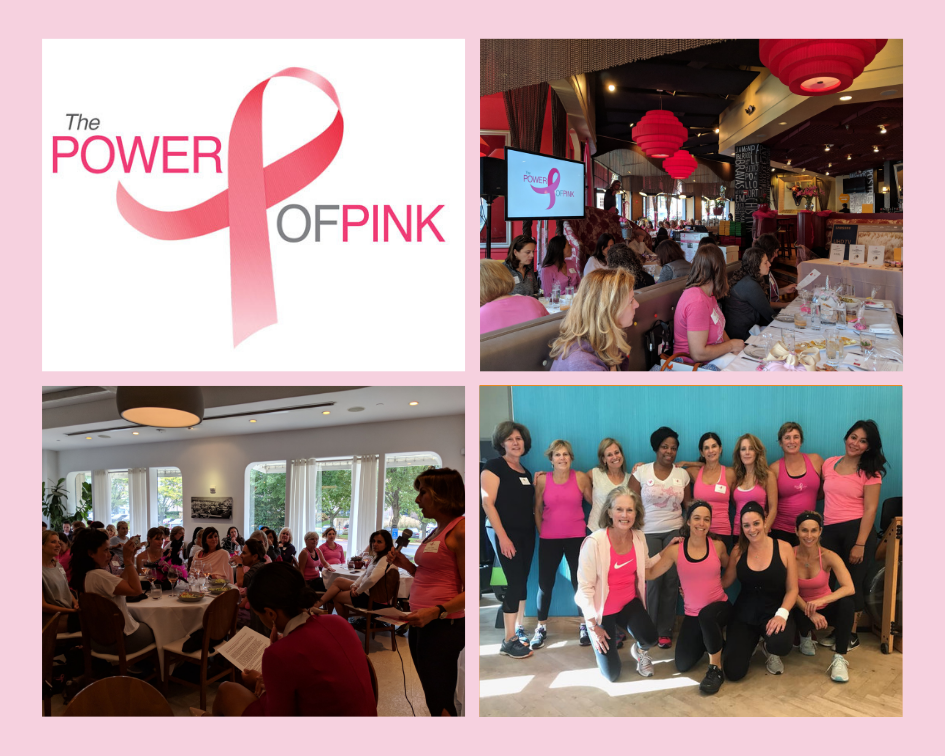 In October 2018 Swing Sistas, a group of women bowlers, held their First Annual Sonja Bego Mixed Doubles Bowling Tournament.  Sonja was an avid bowler and a member of their group who was diagnosed with triple negative breast cancer.  Unfortunately Sonja lost her battle with breast cancer and the tournament was created in her memory to recognize and support all survivors. Breast Care for Washington is honored to receive a portion of the tournament proceeds dedicated to breast cancer awareness and will use the funds to further our mission of promoting access to breast cancer screening, diagnostics and imaging to all women, regardless of their ability to pay.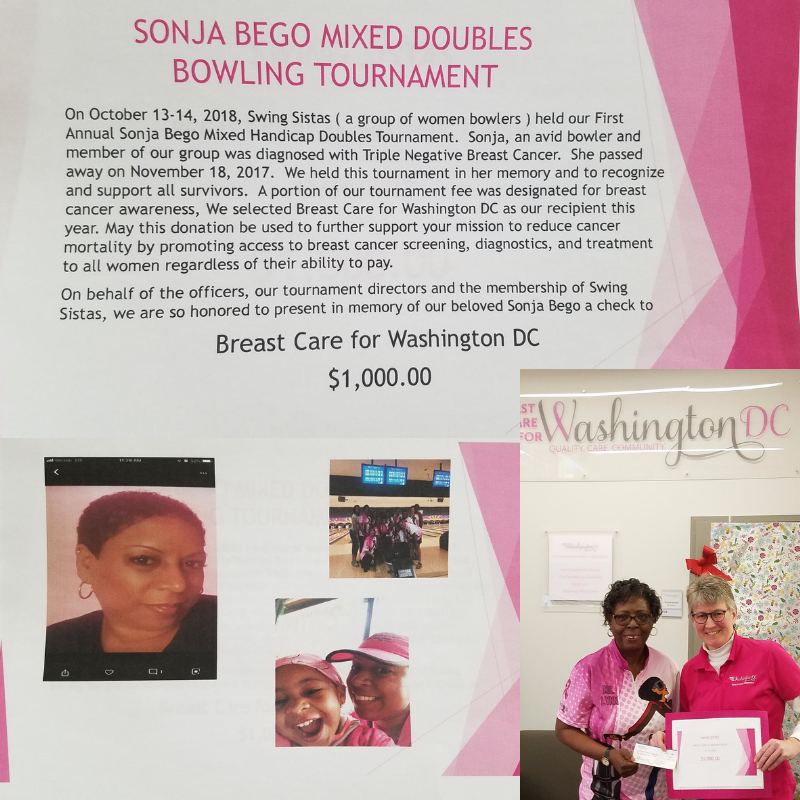 When Breast Care for Washington was introduced to Comfort One Shoes we immediately realized we shared many of the same philosophies: a commitment to our common community, a focus on excellence, and a strong desire to make an impact in people's lives. Breast Care for Washington has a growing relationship with Comfort One Shoes – a local, family run business – which recently made a donation of $25,300 in support of our efforts at its Annual Employee Appreciation Day and 25 Year Celebration.  This money was raised by the entire Comfort One family through the sales of a beautiful rose pink shoe provided by Austrian footwear maker Hartjes.  Breast Care for Washington would like to thank the Breton family, Hartjes and all the employees of Comfort One Shoes for their amazing support and if you didn't get your pair this year, the Hartjes shoe promotion will continue in 2019!