Breast Care for Washington is proud to partner with Community of Hope for our annual Ladies Night In!  
This year's event will take place on Friday February 23, 2018 from 5:30 to 8:00 pm.
Open to all women at no charge, Ladies Night In provides an evening of pampering spa services, treats, health resources and mammograms in a fun and empowering environment.
Local vendors donate their services, which include: makeovers, massages, facials, henna painting, jewelry making, yoga and zumba, and healthy eating demonstrations.
Come join our DJ, leave with a goody bag and enjoy good food and fun!
Join us at the Conway Health and Resource Center at 4 Atlantic Street SW, Washington DC.
Our 4th annual event will have a "Disco" theme so get out your platform shoes and get ready to boogie along!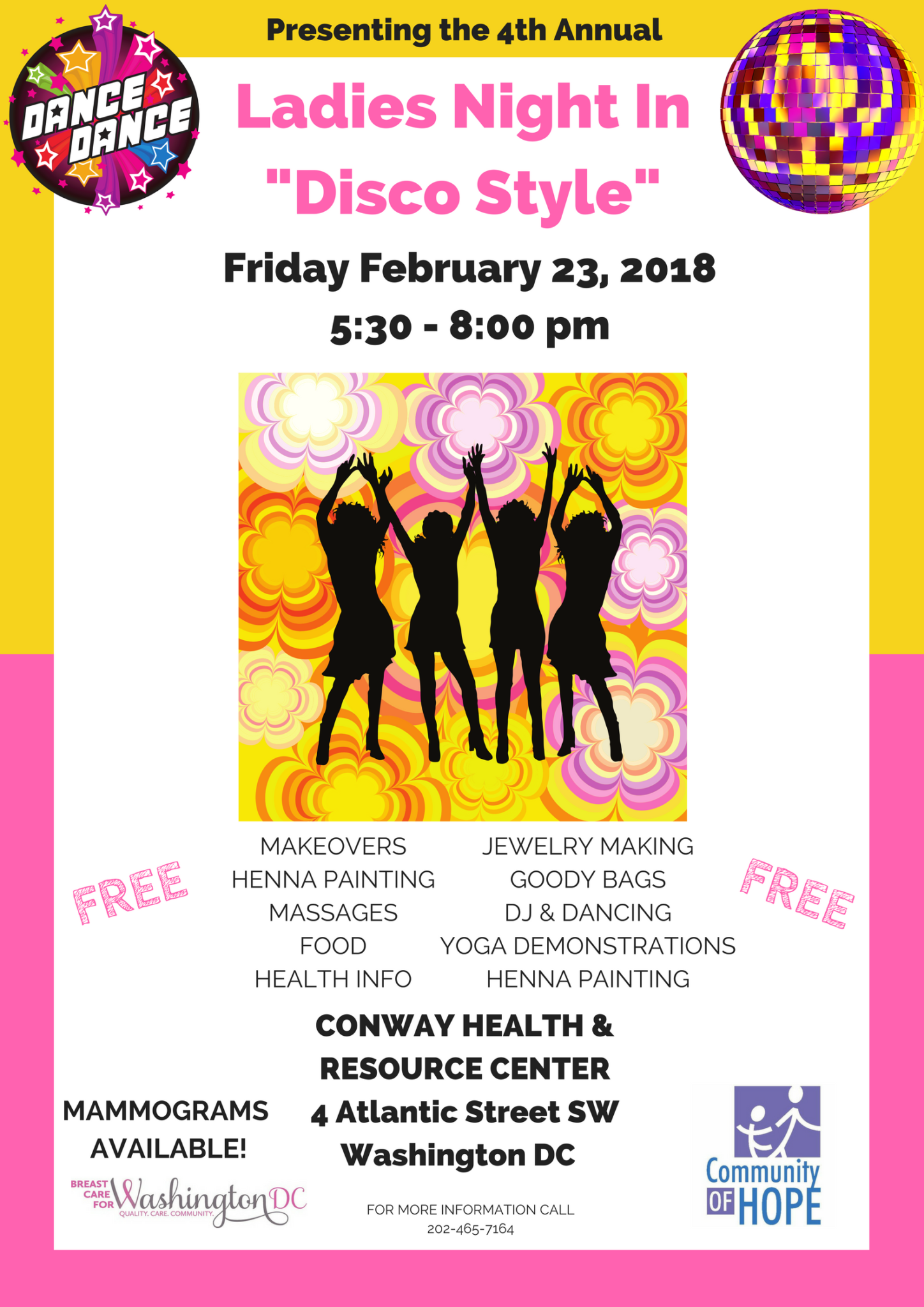 Over 120 attendees and volunteers enjoyed Ladies Night In 2017 with a Mardi Gras theme.
We would like to thank all our volunteers who made this great event possible! 
Check out our Gallery below!!!