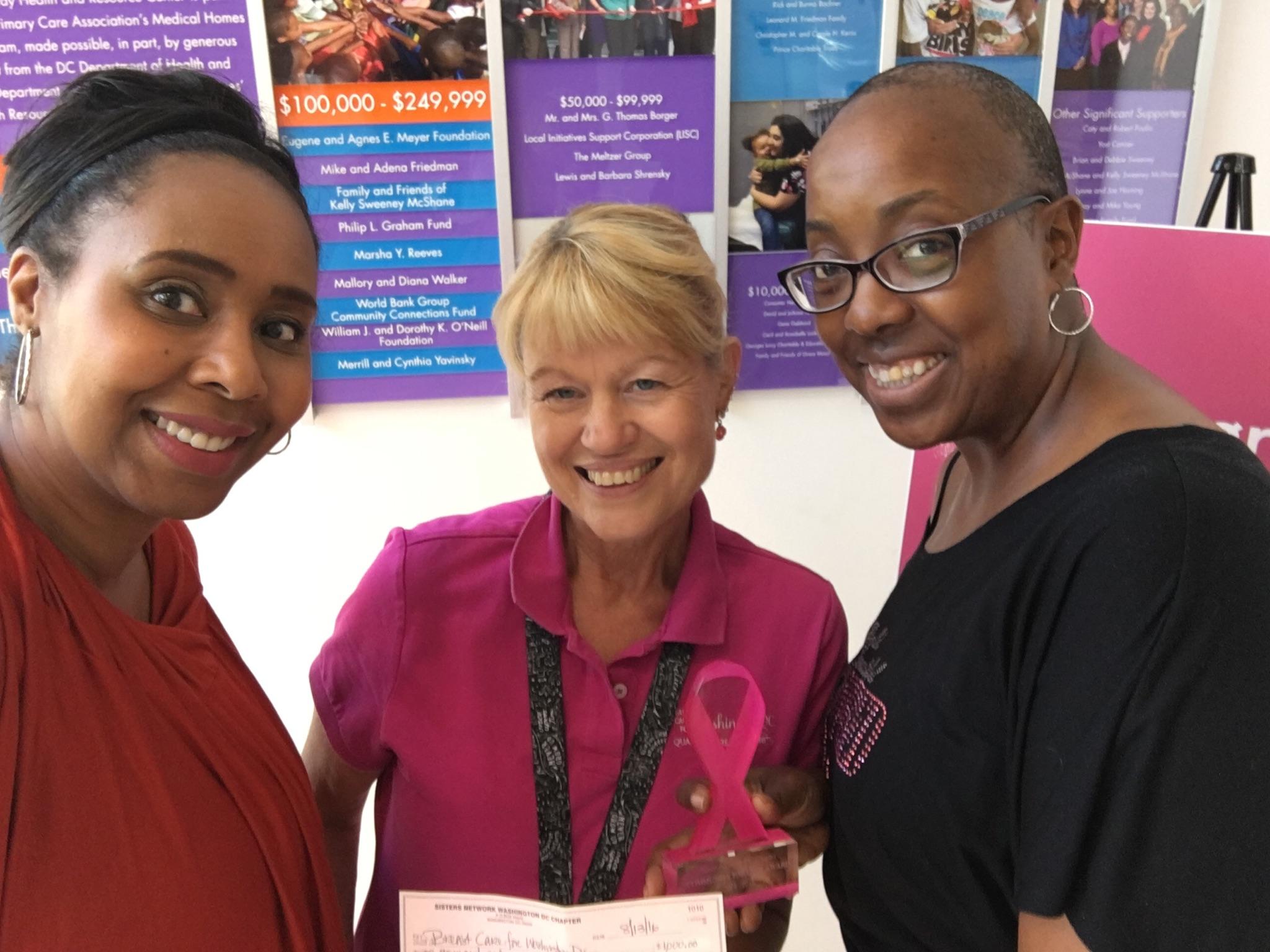 Liz Davey, MBA
Vice President, Development & Communications
Liz has over 16 years of Fundraising/Development experience in both nonprofit and higher education settings. During her career with the American Cancer Society she oversaw all operations in the Washington DC area as Vice President and was responsible for $12 million in revenue as Regional Development Director for the Eastern half of North Carolina. Liz received her undergraduate degree from Yale University and holds a Masters of Business Administration from the University of Pittsburgh's Joseph Katz School of Business.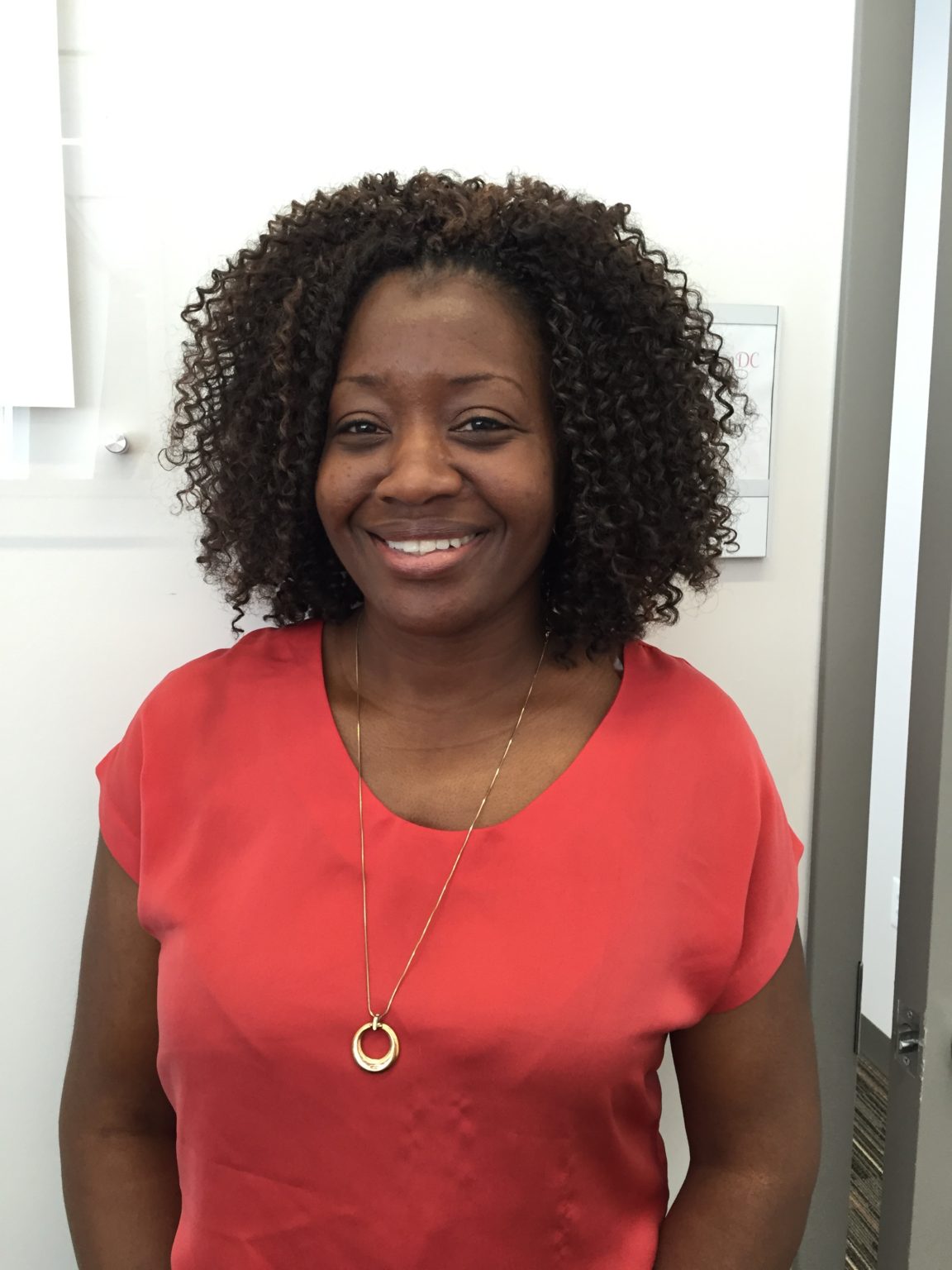 Donita Caldwell
Community Outreach and Screening Navigation
Donita Caldwell joined us in January 2016 to provide community outreach and education, especially in Wards 7 and 8 of the District of Columbia and assist with screening intake and navigation. Donita is a certified Home Health Aide and has a background in accounting as well as an Associates Degree in Computer Programming. She is a lifelong resident of the District of Columbia and resides in Ward 8.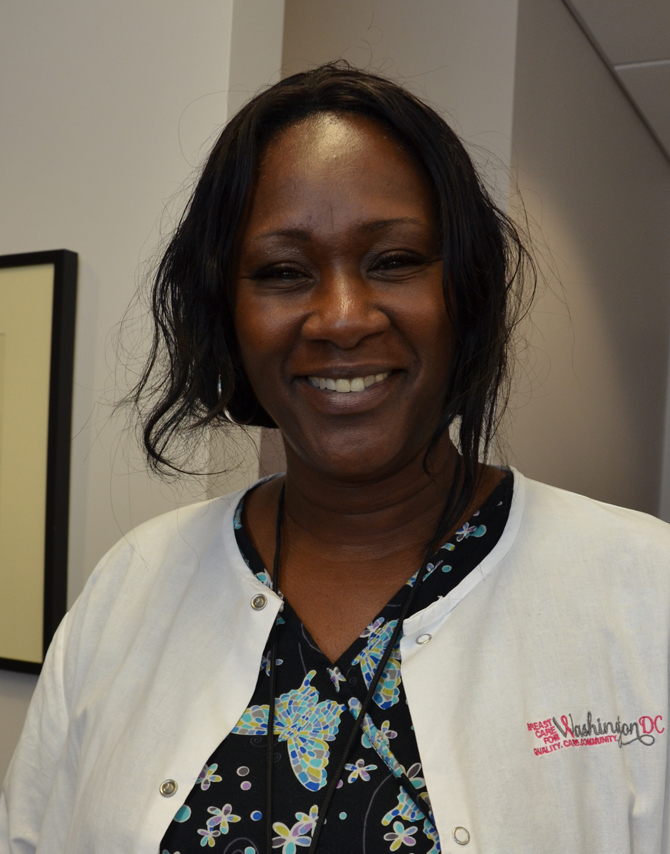 Pam Miller
Lead Mammography Technologist
Pam brings 18 years of imaging experience to Breast Care for Washington.  She received her Associates Degree in Radiology from the University of District of Columbia and has served as Imaging Center Team Lead at Radiology facilities in Bowie, Bethesda, Greenbelt and Clinton Maryland.  Pam has speciality skills in 3D imaging, needle localization and mammography biopsies.  Pam is a District of Columbia native and lives in Ward 7.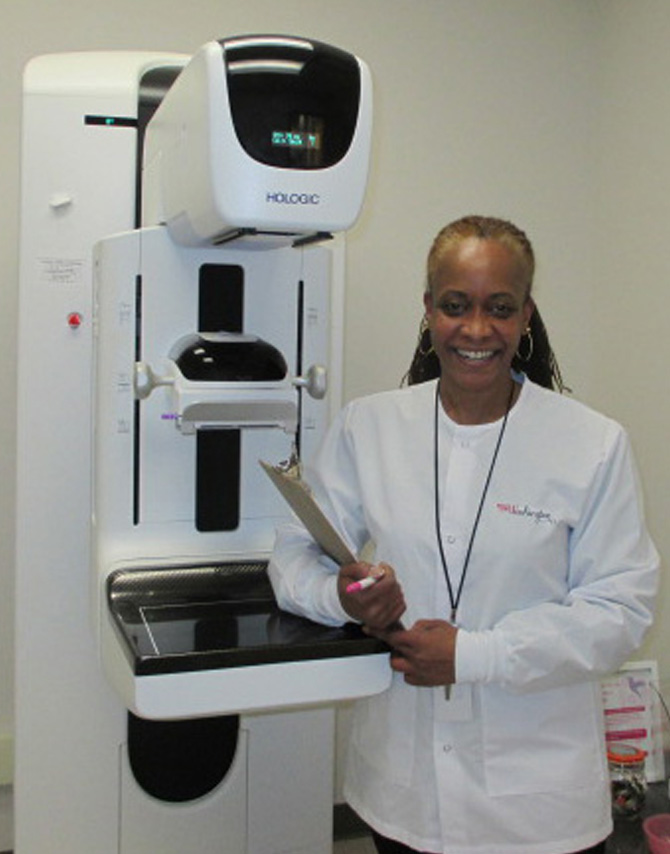 Trina Bostick
Mammography Technologist
Trina is certified by the American Registry of Radiologic Technologists and is licensed in Radiography, Mammography, and CPR. She has received training in Hologic Selenia Dimensions 3D and MTMI Stereotactic & US Guided Biopsy. Trina has previously worked as a mammographer with Sentara Health Systems, Mary Washington Healthcare and Inova Healthcare System. Trina received her Associates degree in Radiography from Northern Virginia Community College.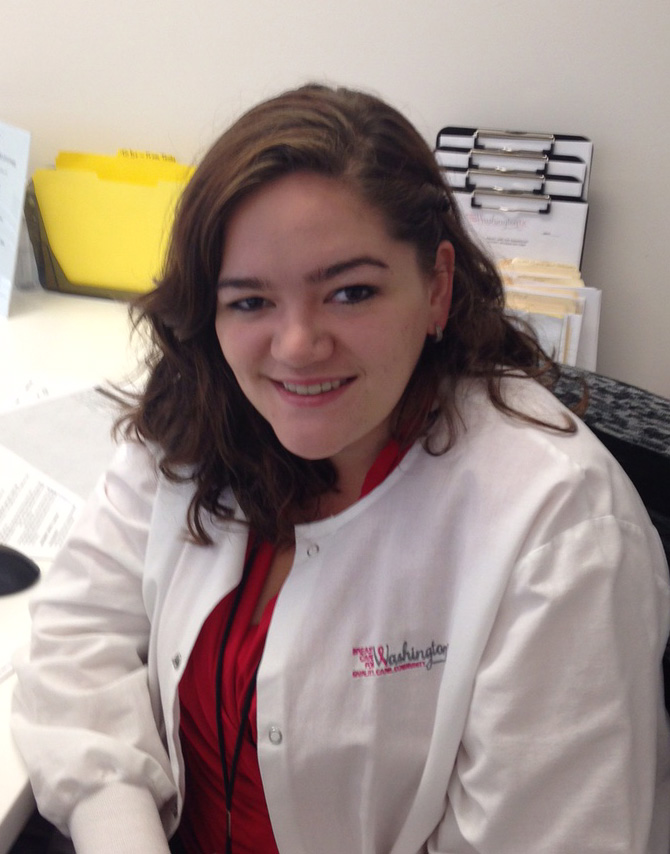 Emily Gurdon
Patient Navigator
Emily Gurdon joined Breast Care for Washington as a Screening Navigator in May of 2015. She has been is a licensed practical nurse (LPN) since 2011. Emily speaks fluent Spanish and has worked in the Washington, DC area for the past year recruiting medically underserved women for their annual mammogram. She has a passion for educating the community on the importance of breast health and annual screening mammograms.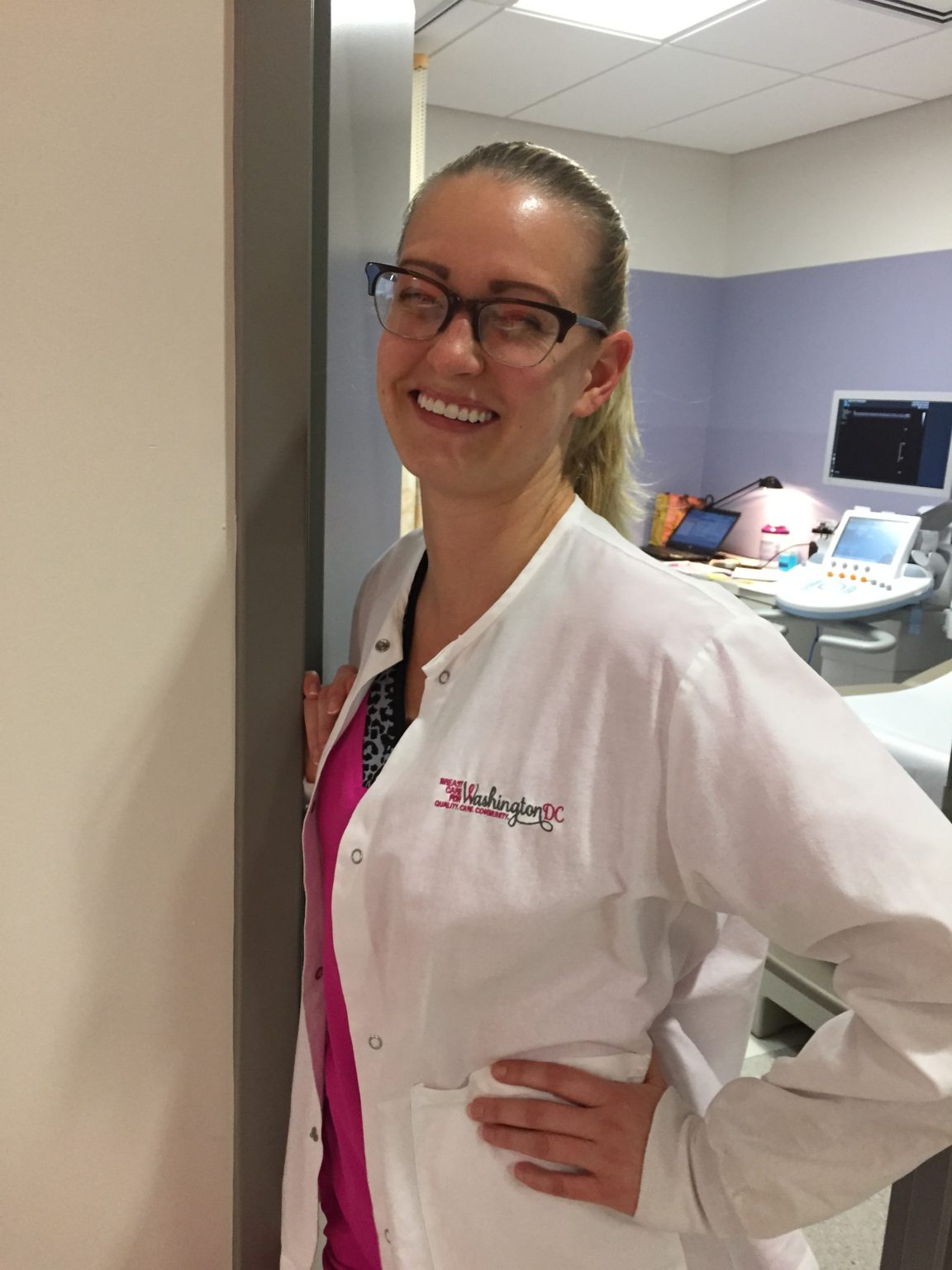 Leah Delgado
Ultrasound Technologist