When Breast Care for Washington was introduced to Comfort One Shoes we immediately realized we shared many of the same philosophies: a commitment to our common community, a focus on excellence, and a strong desire to make an impact in people's lives. Breast Care for Washington has a growing relationship with Comfort One Shoes – a local, family run business – which recently made a donation of $25,300 in support of our efforts at its Annual Employee Appreciation Day and 25 Year Celebration.  This money was raised by the entire Comfort One family through the sales of a beautiful rose pink shoe provided by Austrian footwear maker Hartjes.  Breast Care for Washington would like to thank the Breton family, Hartjes and all the employees of Comfort One Shoes for their amazing support and if you didn't get your pair this year, the Hartjes shoe promotion will continue in 2019!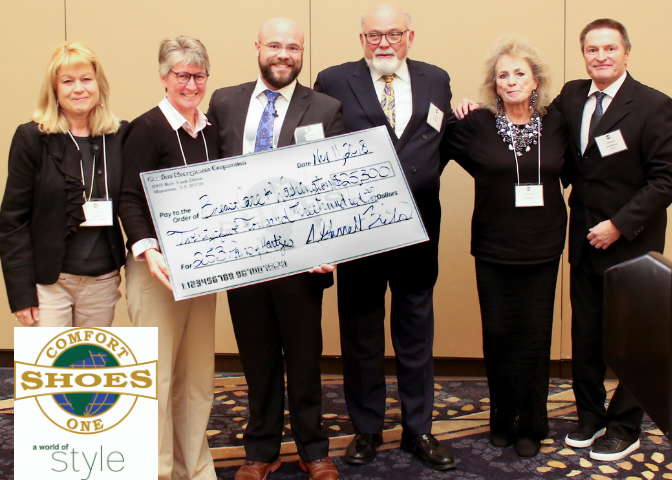 Breast Care for Washington actively collaborates with many community partners all working towards raising awareness and reducing the mortality rate from breast cancer in the Washington DC area.
We are happy to join with members of the faith community, other nonprofits, Managed Care Organizations, schools and civic groups and local government in our outreach to the surrounding community.
Some of our valued partners include:
AmeriHealth
Bread for the City
Bald Eagle and Barry Farms Recreation Centers
Bella Warrior
Community of Hope
La Clinica del Pueblo
Mary's Center
Mt. Pleasant Baptist Church
N Street Village
Nation's Capital Mothers Group
Paramount Baptist Church
Nueva Vida
Trusted Health Plan
Unity HealthCare
Ward 8 Health Council
Whitman Walker Health